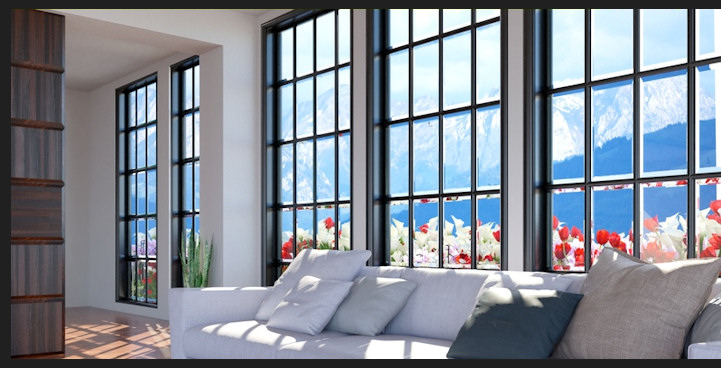 HI class windows
Co oferujemy?
Czym są okna klasy HI?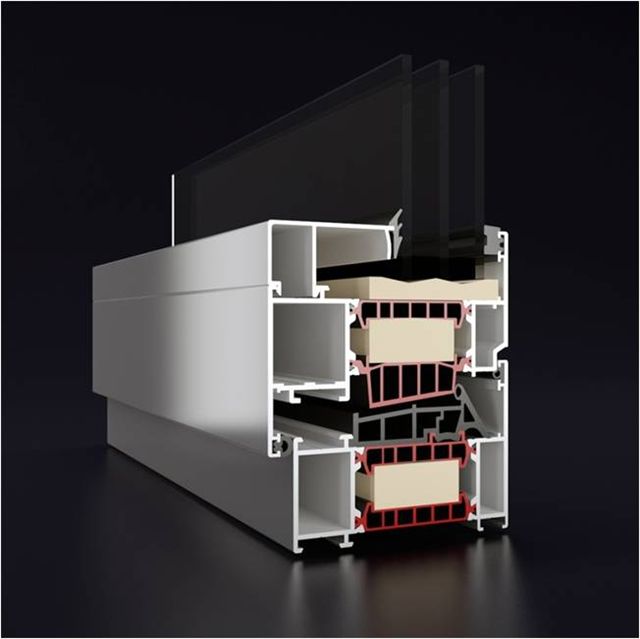 HI is a standard used in houses and energy efficient buildings. HI type systems allow the thermal insulation indexes previously reserved only for wooden or PVC windows. The profile thickness varies from 77 mm to over 120 mm and inner chambers are filled with polyurethane, styrodur or even aerogel, due to which, such excellent thermal parameters (level U for frame 1.1 W/m2K) can be maintained. In combination with triple or even quadruple glazing units with parameters of up to U=0.3, we manage to obtain exceptionally good thermal barriers, highly comfortable in use and unbeatable as far as maximum size and technical capabilities are concerned.
HI class aluminium windows have all the advantages aluminium has, such as an almost unlimited range of colours available in standard version, high durability and a variety of system solutions. As a result, designing windows for the most demanding customers is possible.
Porównanie parametrów systemów klasy HI
| System | Przenikalność termiczna |
| --- | --- |
| Sapa Avantis 95 | Uf = 0,69 – 0,91 W/m2K |
| Aliplast Star | Uf = 0,6 – 1,23 W/m2K |
| Reynaers CS104 | Uf = 0,88 – 1,00 W/m2K |
| Yawal TM77HI | Uf = 1,0 – 1,5 W/m2K |
| Aluprof MB-86Si | Uf = 0,92 – 1,3 W/m2K |
| Aluprof MB-86 Aero | Uf = 0,57 – 0,99 W/m2K |
Dlaczego okna klasy HI?
The growing costs of heating and changes in regulations make people more and more interested in designs with the highest thermal insulation parameters. Our company has the experience and knowledge necessary to realise different orders by offering consultancy in choosing the best possible solutions, up to the stage of the final fitting with the use of the latest technologies.
We are amongst the few firms who offer windows with quadruple glazing packages, over 100 mm thick profiles, profiles with foam or even aerogel filling. The parameters of the applied profiles come up to 0.6 W/m2K and the permeability of the glazing reaches 0.3 W/m2K, which would be the same as that of a Porotherm wall.
Dostępne systemy:
SAPA AVANTIS 95, REYNAERS CS86, CS104, ALIPLAST STAR, YAWAL TM77HI, TM90HI, ALUPROF 86Si, 86Aero
a także wiele innych w tym okna antywłamaniowe RC2 i RC3
Parametry techniczne okien HI na przykładzie Aluprof MB-86Si
Przepuszczalność powietrza: klasa 4, PN-EN 12207:2001
Wodoszczelność: klasa E 1500 Pa, PN-EN 12208:2001
Izolacyjność termiczna (Uf):
MB-86 SI: od 0,92 W/(m2K),
MB-86 AERO: od 0,57 W/(m2K),
Odporność na obciążenie wiatrem: klasa C5, PN-EN 12210:2001